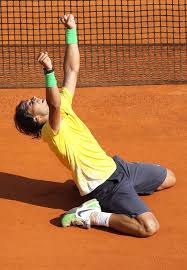 The term is underway with all groups going ahead. Please contact Head Pro, Andrew Fisher at andrew@otrtennis.com for enquiries.
Mid Term Camp
Following FIS holidays
24-28th October
9am-12.00
ages 5-14yrs
$550 per day ratio 5:1
Sign up here online
Doubles Club Night 
October 20, 8-10pm.
Sign up and play with the Pro's.  At least one Pro per court. A round robin tournament format. Change partners every 20 minutes. Focus on positioning and net play. Get to know the other players at Manhattan and our Pro's.
Cost $250 Pls sign up at tennis office.
Mens Singles Box League
4 men per box.
Singles-first to 8 games,tie breaker at 7 all.
Players must play the 3 other players in their box within a month. At the end of every month the player who wins the most matches will advance to the higher level, the person losing the most matches will drop to the box below-the first month players will be randomly placed. Players will receive an email from Andrew Head Pro with their opponents Tel number and emails. Players to organize their own matches.
Sign up at tennis office.
Ladies Doubles mornings
Monday's and Tuesday's -Beginners 9.00-10.30am
Wednesday's Beginners- 8.00 -9.30am , Intermediate 9.30-11.00am
Thursday's -All levels 9-10.30 Serve return and net play
Friday's 9-11am -Match play with tactics and strategy.
Contact Andrew@otrtennis.com for more information.