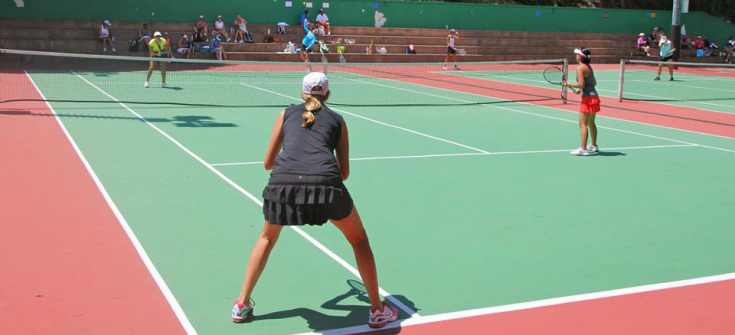 OTR boasts the largest network of social/competitive ladies tennis in Hong Kong.
Clinics are available Tuesday/Wednesday/Thursday from 8-10am.
A ratio of no more than 4 ladies/coach.
Ladies will be grouped according to level of play; the main focus will be on doubles drills and strategy.
Advanced booking feature to ensure a place.
Venue: Hong Kong Tennis Centre & Indian Recreation Club (IRC)
Ladies league team coaching can also be arranged where coaches can tailor programmes designed specifically for your teams' needs, including help selecting ideal combinations for matches throughout the season.
Charity tournaments will also be held throughout the year.
Private lessons are also available.
Please contact adrian@otrtennis.com or send us a message by clicking here if you would like to book your place now!