OTR employs internationally qualified professionals at each of our centres in order to provide the highest quality instruction to our students. Attitude, commitment and respect are key traits which our coaches focus on to help students develop character and confidence to be the best player they can be. Adopting OTR's motto " Win with character and lose with pride "
Junior Programme Coaches:
Head Coach – Chris O'Mara
Senior Pro – Steve Whitecross
Mini Tennis Specialist – Vijay
The HKTC program offers Red ball to Invitational groups at the following days and times:
Level
Day
Time
Red ball
Tue, Thu, Fri
4pm – 5pm
Red Ball – tournament squad
Mon, Wed
4pm – 5pm
Orange ball
Mon-Thu
4pm – 5pm
Orange ball – Tournament squad
Wed, Fri
4pm – 5pm
Green ball
Mondays
5pm – 7pm
Saturdays
11am – 1pm
Green ball – Tournament squad
Wednesdays
5pm – 7pm
Saturdays
9am – 11am
Yellow Ball
Thursdays
5pm – 7pm
Yellow ball (10+) – Tournament squad
Tuesdays & Fridays
5pm – 7pm
Saturdays
1pm – 3pm
Classes are separated into different levels according to ability to keep players consistently challenged, please see our color coded pyramid below.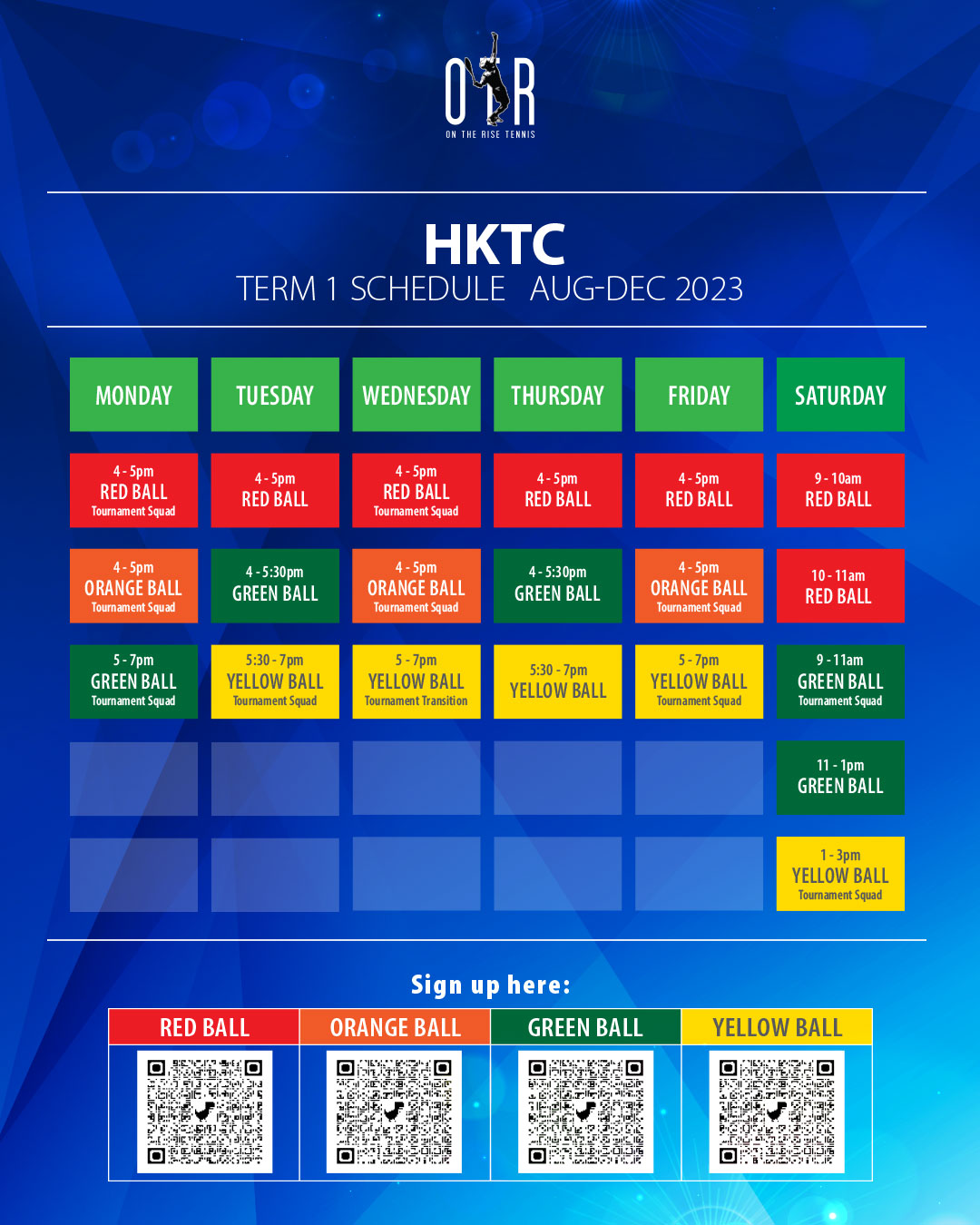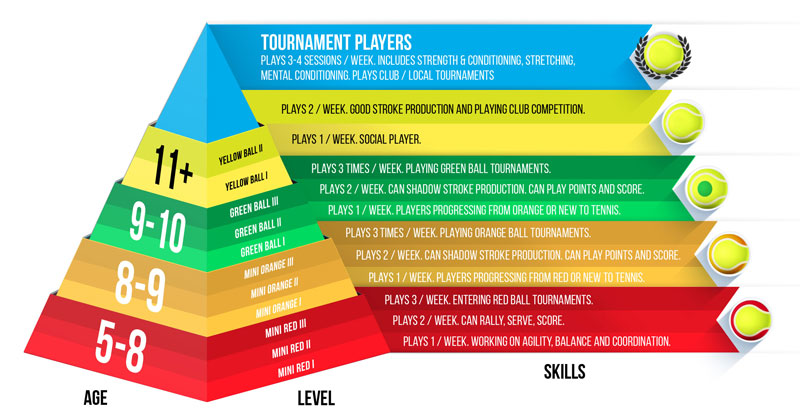 Students are assessed technically twice per term – this helps the children understand where they are at and what they need to work on to improve,  self motivating them to strive to reach the next level.
Each term Player awards are given out for 🎾 Most Improved 🎾 Most Conscientious
OTR is privileged to have such a passionate team working together to guide players through the journey of their junior years: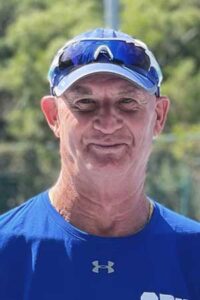 Steve Whitecross
ITF High Ranking # 14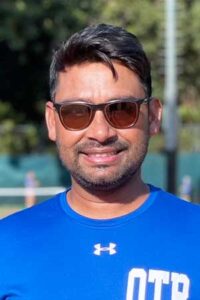 Vijay
Expertise in building technical foundation from Red ball to yellow ball.

There is over 50 years' of expertise between Chris and Steve.
Both have guided many HK and Australian juniors to keep enjoying the game into their adult years.
Vijay believes that providing  a fun and positive initial experience is paramount to his students loving the game of tennis.
Private lessons are also available with Chris Steve and Vijay outside of group hours.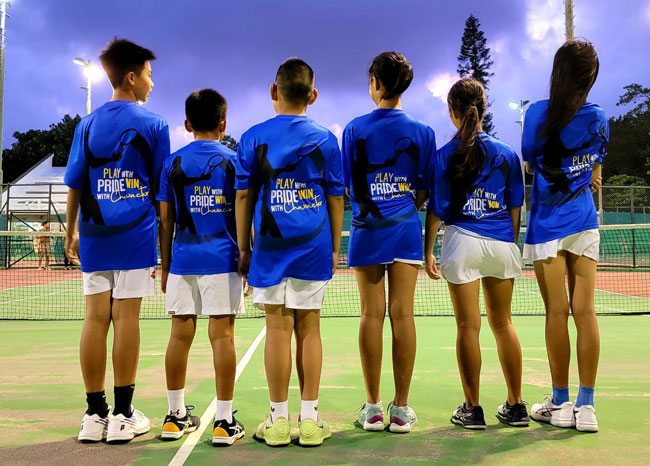 In term 1, 2021,  OTR will be running Tournament Squads at HKTC.
These classes will cater to Orange, Green & Yellow ball players
This program is for players who are ready to compete or are already competing in club and local tournaments. Players should be training 2-3 times per week and are ready to take their game to a competitive level.
The program will include:
PHYSICAL PREPARATION
---
Physical preparation will vary between programs taking into consideration students' physical development.
PROGRESSIVE PROGRAM
---
On court progressive program covering technical and tactical components of the game.
MENTAL    CONDITIONING
---
Instilling a Positive growth mindset in all players and a positive attitude. Coach will be looking for players to Play with Pride, Win with Character.
TOURNAMENT ENVIRONMENT
---
Match play will be a key component of this program. Students will be put under pressure situations to simulate match play conditions. Tournament participation will be encouraged for all students.
Coaches Chris and Steve will run challenge matches and supervised tournament play throughout the term.