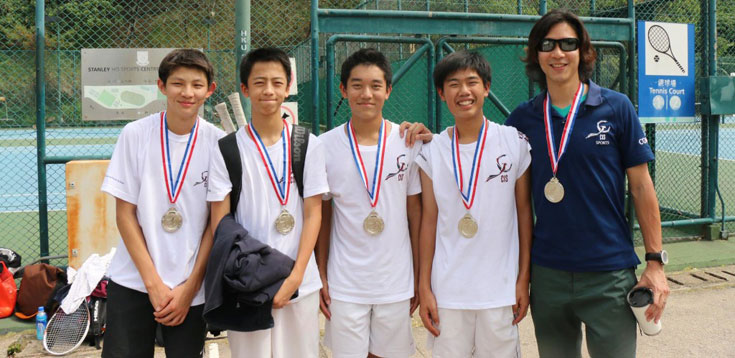 OTR Tennis Asia Limited has been running various programmes at CIS over the last few years
and we are looking forward to another great year ahead of us.
LITTLE LEGENDS:
Tuesdays and Thursdays from 3:15 – 4:15pm. Registration is done internally through the CIS's Moongate system.
These classes help develop the essential foundations of solid technique in a fun, positive environment. (Years 3-6).
SCHOOL TEAMS:
Trials are almost completed and we look forward to coaching all the CIS tennis teams starting from September 12th 2017.
Division 1 Boys: HKTC 4-5PM every Tuesday.
Division 2 Boys: HKTC 4-5PM every Wednesday.
Division 3 Boys & Girls: Every Wednesday on the CIS school courts.
Division 1 & 2 Girls: HKTC 4-5PM every Thursday.
PRIVATE TRAINING:
We will also offer the opportunity for students to take private or semi-private lessons at CIS on:
Friday's from 3:15-5:15pm at school full-sized courts.

Saturday's from 9-12am at school full-sized courts.
Certificate day for our CIS Little legends. Well done everyone