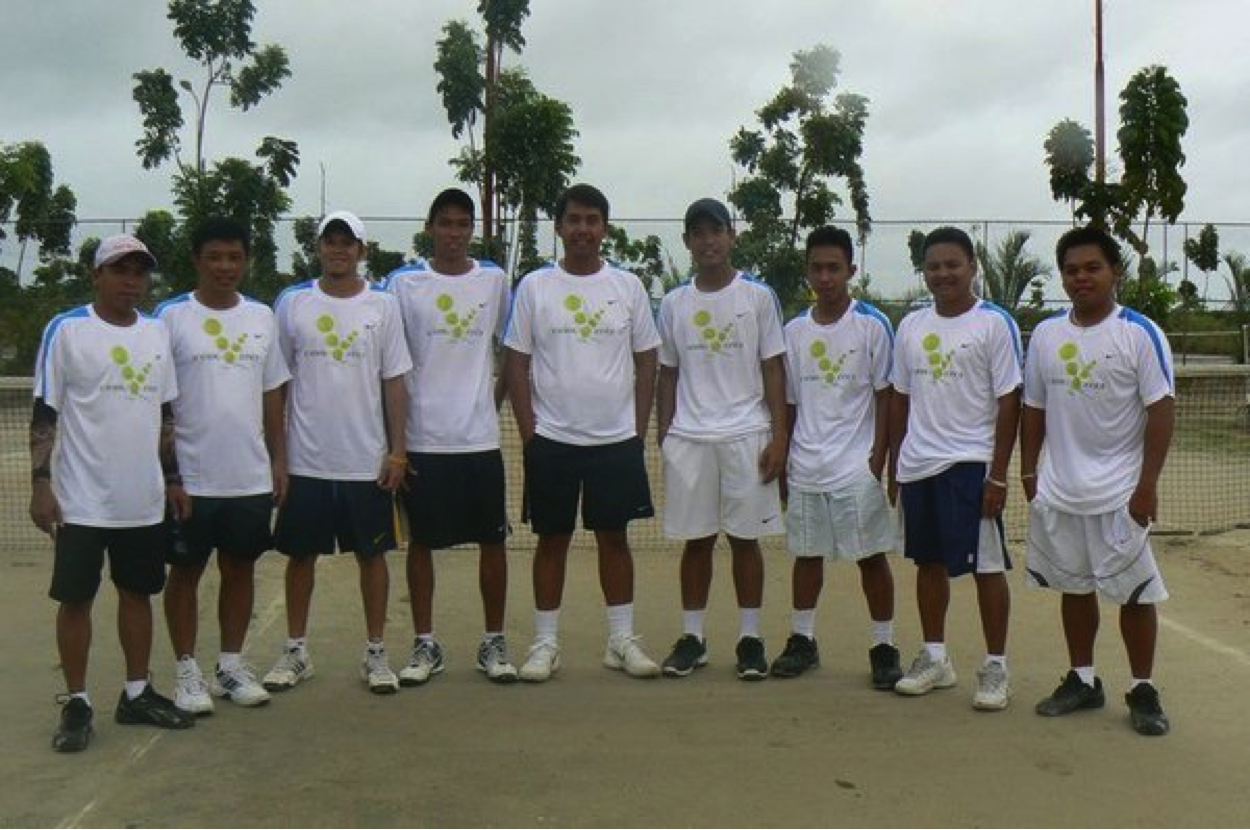 Coaches  Adrian, Graeme, Jason and Matthew will take juniors to attempt to conquer the red dirt once more and challenge the players at CITCI from December 17 to 23rd inclusive.
With 4 already successful trips in the past 6 months we have tailored a unique and beneficial program for our players.
There are several reasons why we believe our Hong Kong kids gain from such an experience.
Matchplay against top junior players. CITCI boasts the No 1 Philippine 10/U boy and No 4 14/U girl as well as many competitive players.  –CITC has tremendous depth of players.
Cebu Junior Age Group Tournament. OTR players will compete in a Cebu Junior round robin event held at CITCI.
Opportunity to play on shale (clay equivalent) – Helps with point construction/mental toughness as well as stamina and fitness. Just look at the top players on tour, most come from clay court backgrounds.
7 days, 6 hours a day coaching and drilling. Sometimes the intensity is increased when there are less home distractions/comforts, and kids are forced to focus on their tennis.
OTR V CITCI Challenge Match  There are not enough team style matches and this is great team building in an otherwise individual sport.
Ratio 5 players : 1 coach
·         Play against CITCI Coaches.
A chance to play against more senior/experienced  players  who will be able to expose weaknesses and give ideas for areas to target in future.
Independence and cultural experience.
Players will work on self motivation and will see that these kids in Cebu. Although limited in many ways, have the desire to succeed. They will hopefully be inspired by the experience.
·         Flights with Airphil Express.
Depart HKG- 11am of 17th December
Return to HKG -4.55pm of 23rd December
ACCOMMODATION:  Holiday Resort and Spa, Banilad, Cebu http://www.cebuholidayspahotel.com/
Holiday Spa Hotel  is conveniently located in the heart of CebuCity's business and shopping district, Banilad, just minutes away from CebuBusinessPark, Ayala Center Cebu, IT Park, Crossroads, Country Mall, BaniladTownCenter and right next door to Cebu Golf and Country Club.
Our 8 Premier and 42 De Luxe rooms offer the comfort and conveniences of home, equipped with:
·                 Air conditioning
·                 Hot & Cold Shower
·                 LCD TV with Cable service
·                 PABX Telephone system
Pool, indoor gym, climbing wall, circuit classes with Adrian.
Trip includes:
MAXIMUM OF 18 PLAYERS (9-16yrs)
Airfare
3.5 Star Accommodation, max 3 players per room
7 Days 6 hrs per day coaching
3 Days match play vs CITCI
All meals
Welcome dinner with CITCI Players
Transfers to and from Resort,
Private Transport to and from all coaching and match play.
HSBC Travel and medical insurance
Match play with CITCI coaches
Airport departure tax from Cebu
Total Price $12,900
$5,000 deposit to be received by Nov 15th to secure flights during peak season.
For more information please call Adrian on 97569843, Jason 94181074 or email Adora at otrtennis@hotmail.com