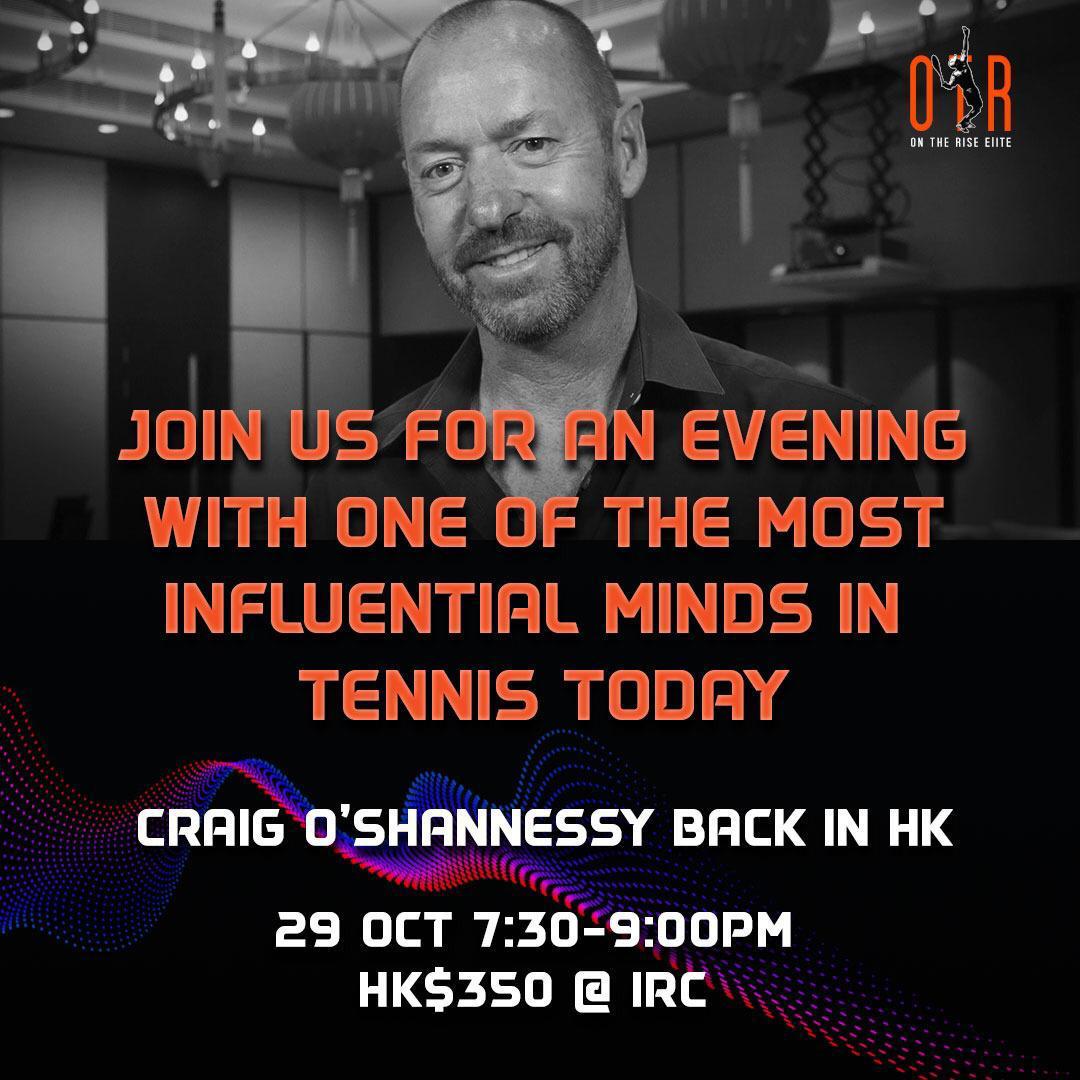 Craig O'Shannessy is the leading strategy analyst for the ATP Tour, WTA Tour, Wimbledon, The Australian Open as well as The New York Times. He is exclusively contracted to the number 1 player in the world – Novak Djokovic.
Craig will reveal the latest inside secrets of the modern game of tennis.
This is a presentation that cannot be missed, happening 29 Oct. 7:30-9pm at the Indian Recreation Club.