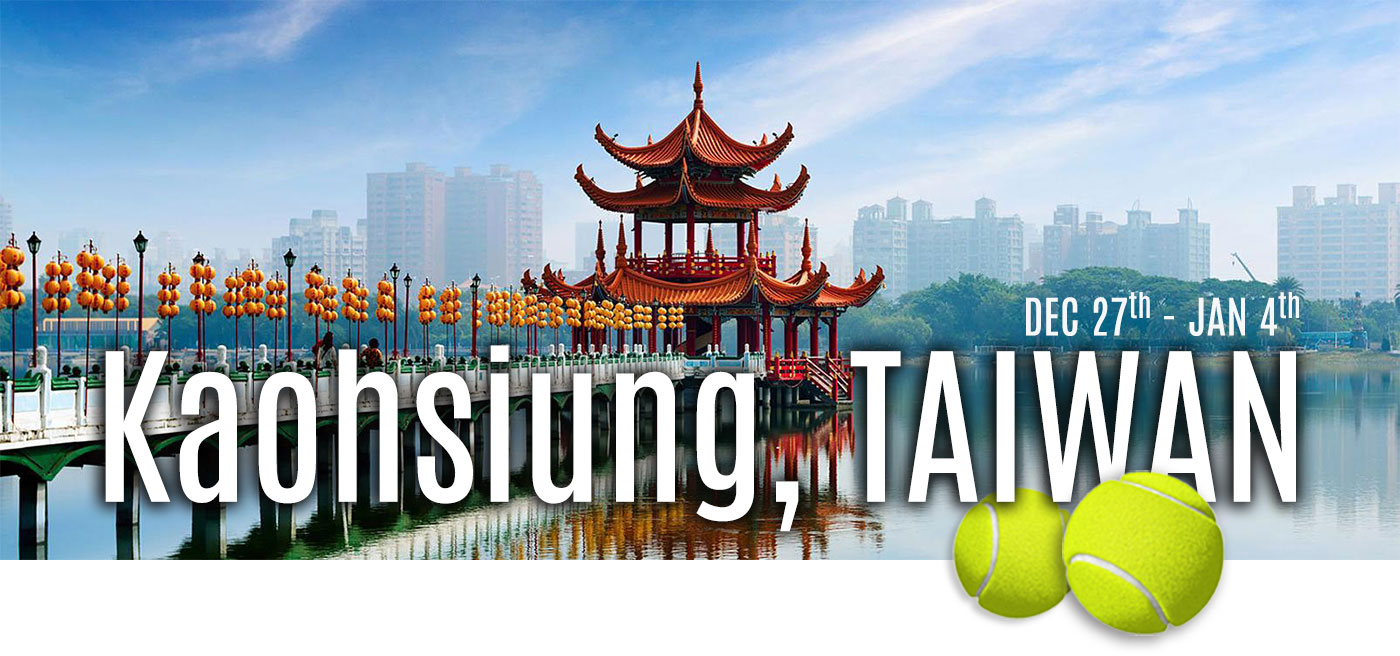 OTR has been very fortunate in collaborating with the N.E.S.T Academy in Taiwan. The Academy has 13 hard courts including a 5,000 capacity state-of-the-art centre court stadium. (
Yang-Ming
Tennis Centre

).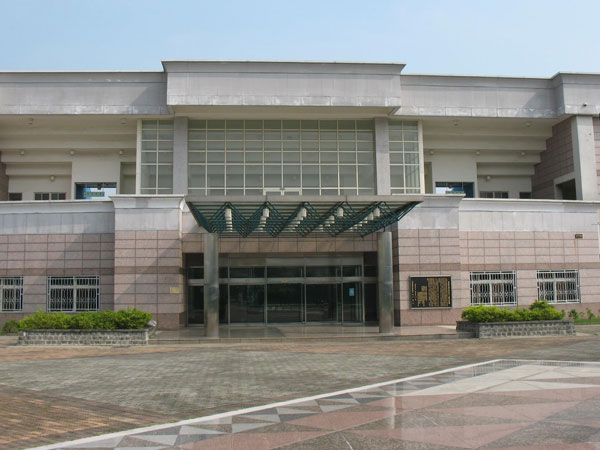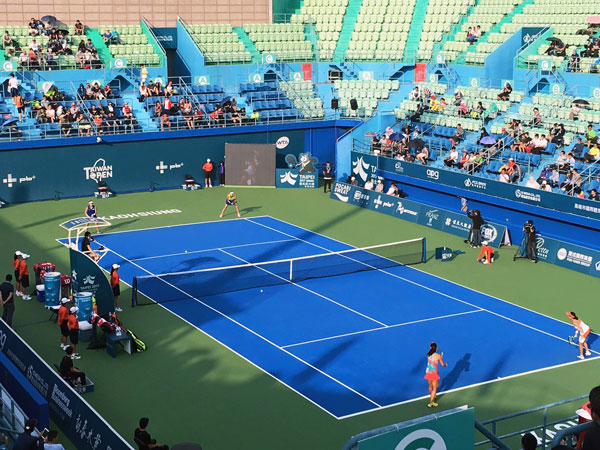 Kaohsiung is just over an hour's flight away from Hong Kong and the Academy is just a 20-minute drive from the airport. There are several hotels nearby and the area is spacious, safe and relatively cheap in comparison with Hong Kong.
We have now visited the centre and the area more than 5 times. The people are very friendly, the food is great and the Taiwanese players are some of the strongest in Asia. With access to courts all year round, we hope that OTR will be able to make regular trips to Taiwan in the future and learn from their successful tennis development culture and system.
Our first trip will be this December where our juniors will be able to play the Hui An Tournament. The tournament is on clay and will have the following categories: U10, 12,14,16 Boy's and Girl's Singles and Doubles. It should be noted, kids can only enter one category for singles and one category for doubles.
We hope to make this trip one of many successful learning experiences for your kids and we look forward to answering any of your questions.
Trip Date: Dec 27th – Jan 4th. (8 nights/9 days) Cost of trip: HKD 12,600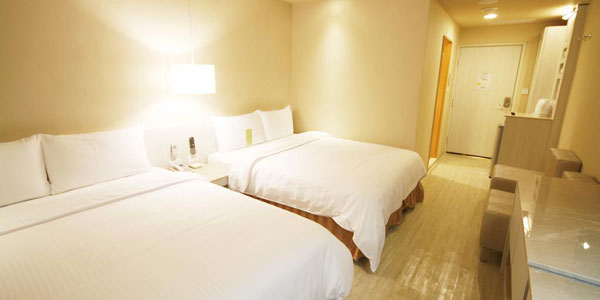 The Price Includes:
Hotel
Transport
Breakfast at hotel
Lunch
Dinner
1 excursion to a nearby fun park
Tournament entry fees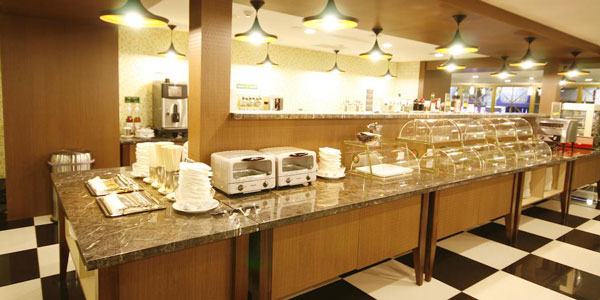 The Price Does Not Include:
Flights – we will help book as a group or suggest the same flight we plan to take.
Pocket money for snacks etc. We suggest a maximum of HKD$1,000 for the whole trip. Coach can hold money if needed.
Water.
Laundry – this can be done very cheaply nearby.
Stringing and strings for racquets. Coach will arrange this service.
To ensure your place, please submit a deposit of HKD$ 8,000 before November 24th, (A cheque made out to OTR Tennis Asia Limited should be handed to OTR by November 10th) This deposit will not be refundable.
Tournament Details:
We will need to collect your details to register you.
Qualifying will start from December 30th.
Since the tournament overlaps with the New Year, those born in 2008 or younger can enter U10. 2006 or younger can enter U12. 2004 or younger can enter U14. 2002 or younger can enter U16.
The tournament will be on clay, which is why we suggest coming a few days earlier to get used to clay court tennis.
Training details on non-match days:
8:30-9 Dynamic warm-up
9-9:10 instruction and demo from coaches.
9:15-10:30 drop-feeding technical drills.
10:30-11:30 drills with movement. Drop feeding, dead ball and open drills.
12:00-14:00 Lunch and shower.
14:15-14:30 Dynamic warm-up.
14:30-16:00 Match play.
16:00-17:00 Fitness and cool down.
Dinner, excursions, free time etc.
Training will be done both at Yang Ming on hard courts, as well as at clay court venues.
The schedule above is also tentative. They may spend more time on court, especially during match play sessions in the afternoons.
Coaches for trip:
Jason Sankey, Sanjay Kumar, N.E.S.T Academy coaches Andy, Michael and Joshua. Between the 3 Taiwanese coaches, they have coached over 50 top 100 ITF juniors so they have a vast amount of experience working with performance players.

Extras:
Clothing and necessary packing lists will be provided once we have a confirmed team of players.
OTR expects each child will behave appropriately with respect for the coaches, their teammates, their opponents as well as themselves.
Coaches will help analyze matches with players and ask them to write match reports. If any parents would like to come, they are welcome to. A list of nicer hotels can be provided if need be. Kids will stay together with the team though.
If anybody needs to leave earlier or arrive later, as long as an adult accompanies them, this is also possible and can pay a reduced rate.
Any questions please email Jason@otrtennis.com
We are really excited to make this trip happen and add it to our annual calendar of events. Thanks again for your support and don't hesitate to ask us any questions or pass this info on to other kids you think would benefit from this trip.