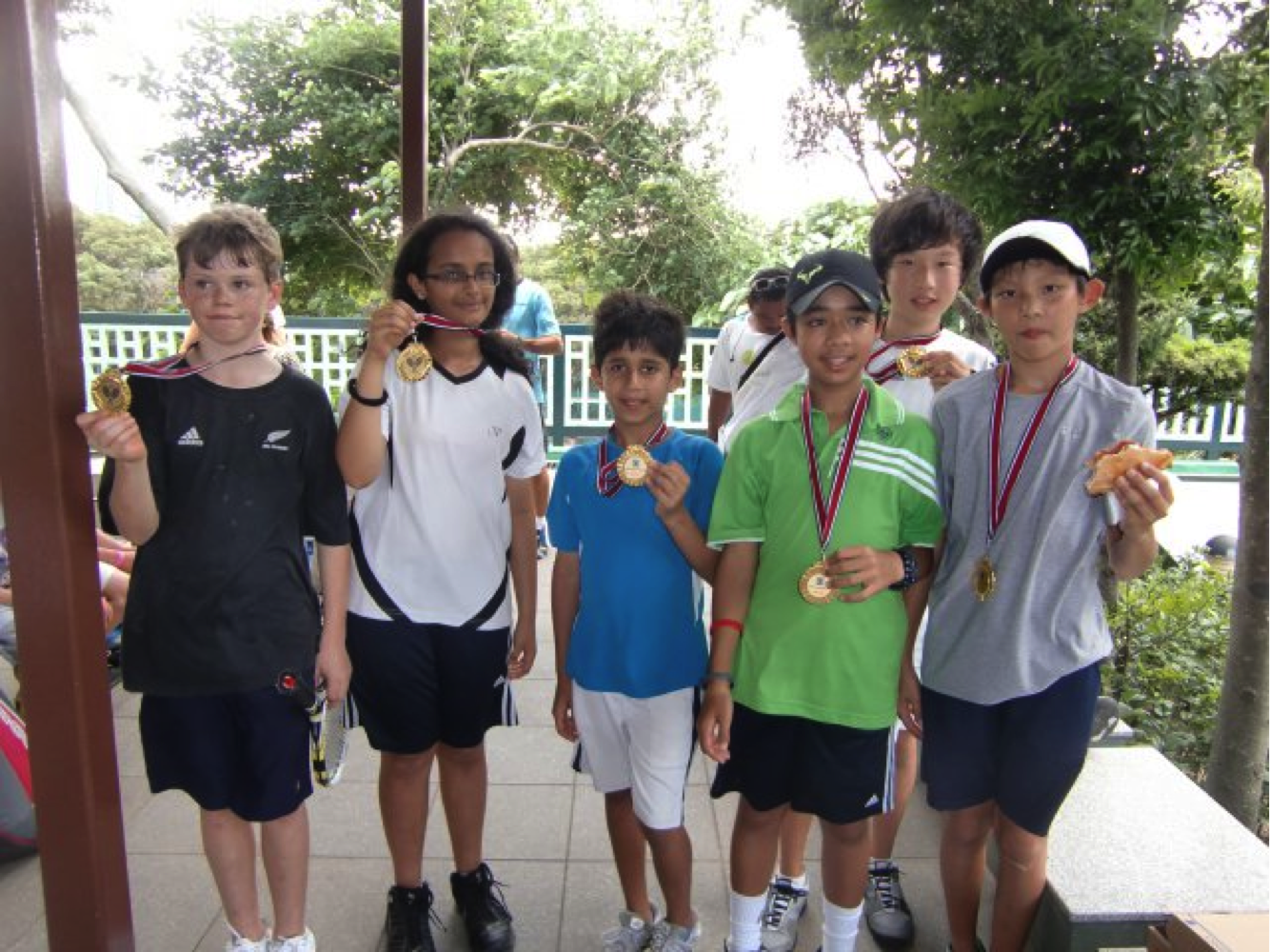 On June 6th 36 players were ready to compete for the first OTR Junior team challenge at the HKTC.Teams were named after the top 6 ATP mens players.
Competition was fierce with competitors playing both singles and doubles with every point counting towards a team score, the kids concentration was superb.
After 4 hours of play it was appropriate that Team Nadal beat Team Federer to win the tournament.
We finished off the day with pizza and presentation.
Congratulations to,
L TO R, Ken Beattie, Nikita Jaitly, Adit Gorowara, Vishal Chugani ,Joseph Kim, Bryan Chu.