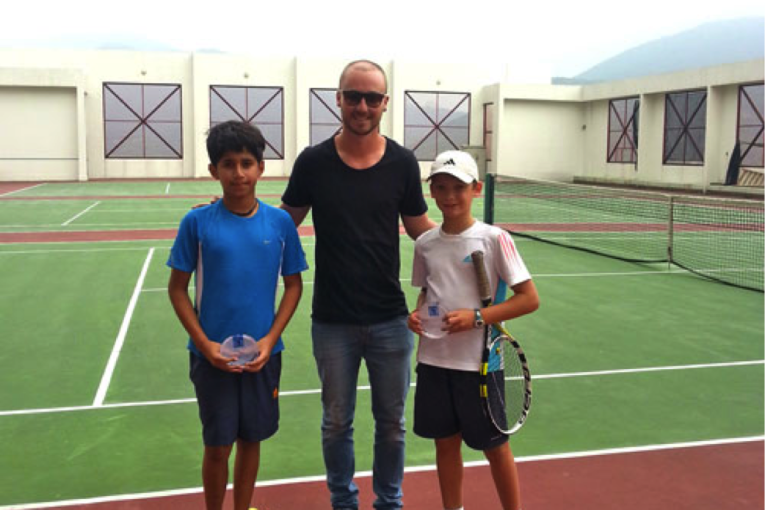 Sunday 28th of April we had 15 boys and girls compete in the OTR 12/U Tournament held at the HKIS high school campus.
The weather gods were on our side providing a pleasant day for tennis.
We had some very close matches through out the round robin phase which proved to be the difference in advancing through to the semi finals.
Both Kate and Noelle went through in close matches from their respective pools to face Adit and Melchior in the semi finals. The boys proved too strong in their matches and advanced to the final.
Melchior was the stand out player of the day dropping only a handful of games. He went on to defeat Adit with a great all round performance.
Congratulations to everyone who participated and we look forward to making this event bigger and better next time round.
The OTR 8/U Tournament will be held next Sunday. Stay posted for results and a write up.