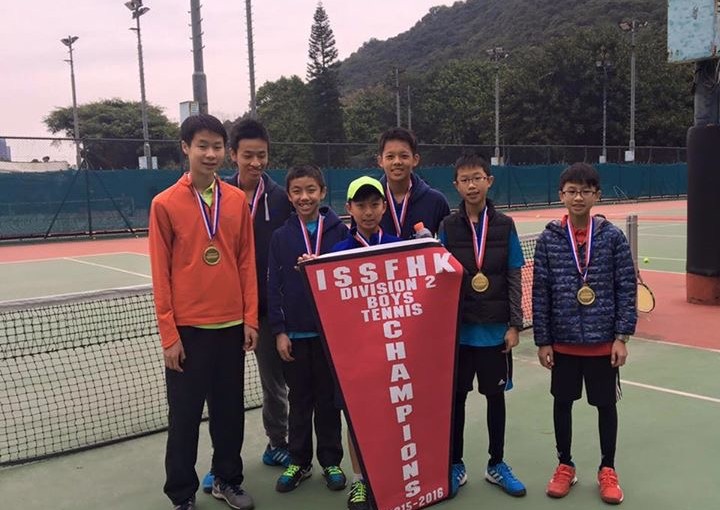 his year has been a very successful year for both the girls and boys CIS Junior Varsity Teams.
Our Girls team is captained by Natalie Cheng and our Boys Team is captained by myself, William Yung.
Just a couple weeks ago, we finished the ISSFHK tennis league with great results. For all our singles matches in semi-finals and finals of the ISSFHK, I played Singles 1 and Adrian Sun played Singles. In doubles, Chris Cheng and I played Doubles 1 and Adrian and Jonathan Cheng played Doubles 2.
In the semi-finals of the ISSFHK, we played CDNIS. We just barely beat CDNIS with 2 matches each, 5 sets each and 32-31 to us in games.
We played against Harrow in the finals. Despite questionable line calls and scoring by the opponent, Adrian was able to pull through and win his singles match which was a crucial win. In the end we beat Harrow 3-1, winning the first ISSFHK championships for the first time in CIS history.
Overall, we performed very well as a team and we hope to come back next year even stronger.