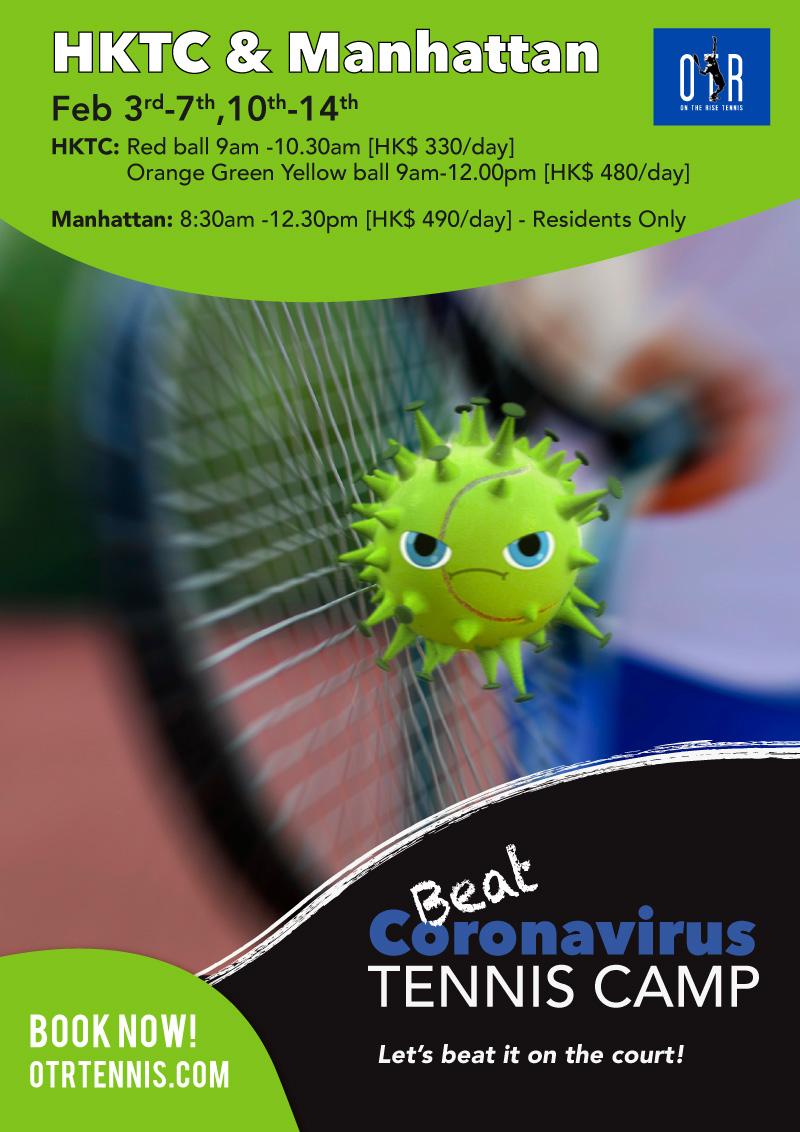 Dear Parents & Players,
Sign Ups are now open for camps at morning camps at HKTC and Manhattan .
Manhattan Residents Club (Residents only) and HKTC:
Dates:
Feb 3rd -7th, 10th -14th.
Times:
9:00am – 12:00

HKTC

8:30am – 12:30

Manhattan
NOTICE:
As of January 28th all LCSD (HKTC)  venues are closed to coincide with the "preparedness and response plan for novel infectious disease of public significance being raised to an emergency response level".
You may sign up for both weeks of camps to secure a place, however, if the HKTC facility remains closed we will refund any registration payments.
We understand the cancellation of schools has caught parents off guard and will be offering camps at a reduced rate.
Children's health and safety is of paramount importance to us.
All coaches will be vigilant with hygiene sanitising all equipment twice per session.
Camp costs are at a reduced rate with 15% of fees donated to the Wuhan Relief Fund
https://give2asia.org/international-donations-coronavirus-china/