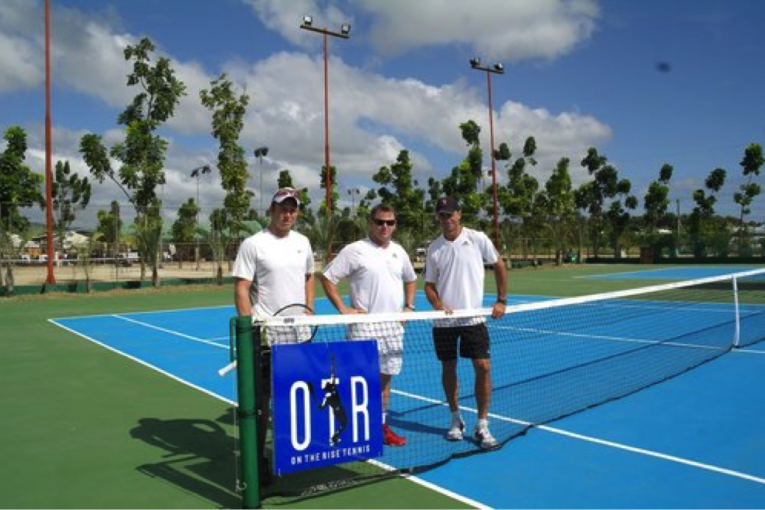 OTR Junior League Team.
From February, OTR will enter 2 league teams in an organized junior competition held Friday evening from 6-9pm at HK Parkview. Competing teams,HKCC, HK Parkview, HK Jockey Club,OTR.
There are 2 age groups,
9 -12yrs
13-16yrs
A great opportunity to gain valuable match play. For more info contact otrtennis@hotmail.com.
OTR Winter Series- Singles Knockout Tournaments
Singles 11th, 18th February
Doubles Tournament 25th February 
HKTC 4-9pm.
OTR will have 2 singles tournaments and a Doubles Tournament in February. We have split the tournaments into groups according to similar levels. See below to find out which date is suitable for your child.
11th February HKTC
Players from the following groups.Wed Aberdeen,Thurs HKTC 5.30-7pm,Fri HKTC 6-8pm,Sat HKTC 12-3pm.
18th February HKTC
Mon HKTC 5.30-7pm,Tues HKTC 4-5.30pm, Wed HKTC 5-7pm,Thur HKTC 4-5.30pm,
25th February HKTC Doubles Tournament
Mon HKTC 5.30-7pm, Aberdeen 4-7pm
Tues HKTC 4-5.30pm,5.30-7pm
Wed Aberdeen 4-7pm, HKTC 5-7pm
Thurs HKTC 4-5.30pm, 5.30-7pm
Fri HKTC 6-8pm
Sat HKTC 12-3pm VP 12-2pm
Entries are limited to 32 singles and doubles.Great Prizes! For more information please contact otrtennis@hotmail.com