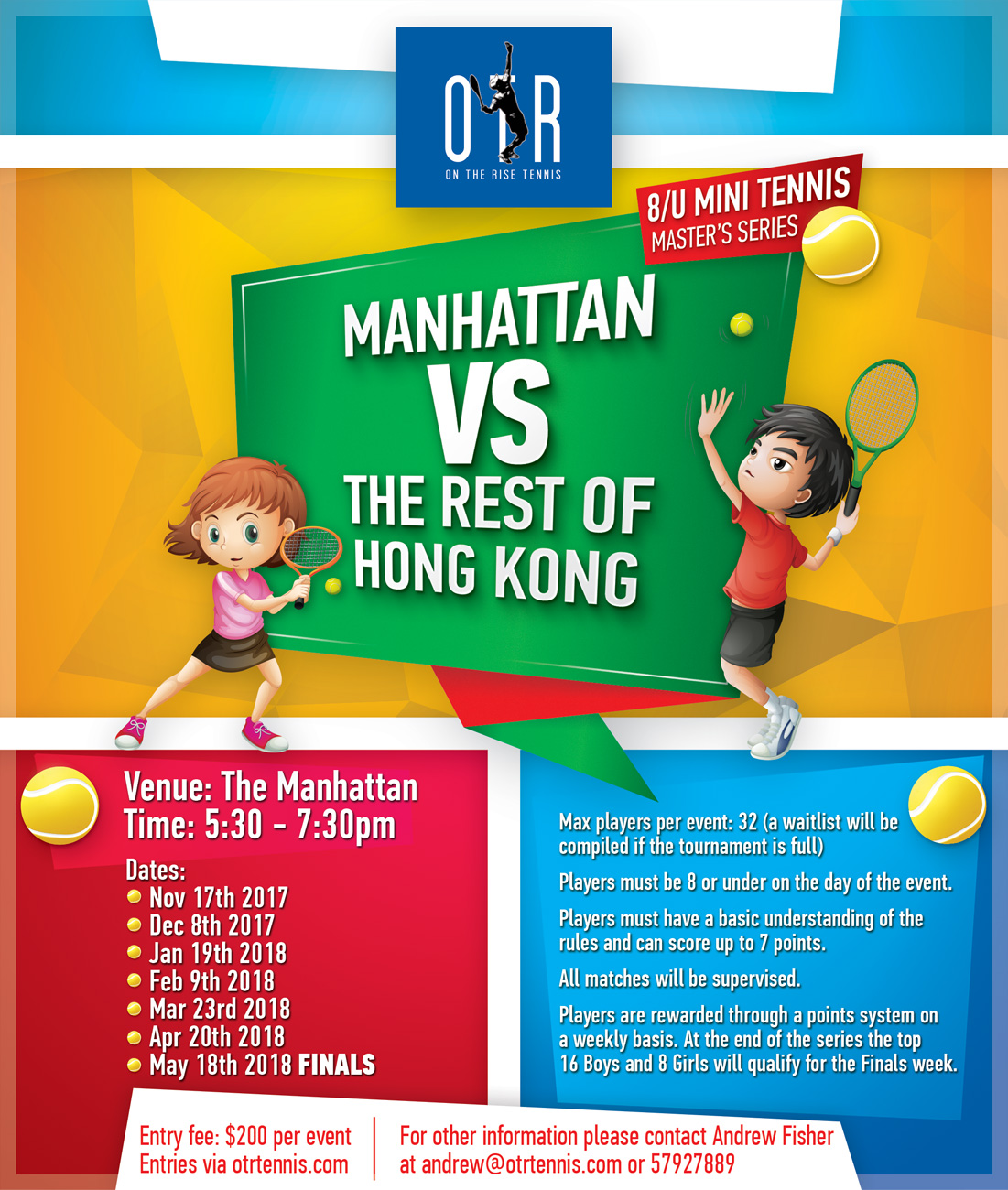 8/U Mini Tennis Series at The Manhattan will take place on:
Nov 17th 2017
Dec 8th 2017
Jan 19th 2018
Feb 9th 2018
Mar 23rd 2018
Apr 20th 2018
May 18th 2018 FINALS
Entry fee: $200 per event
Max players per event: 32 (a waitlist will be compiled if the tournament is full)
Players must be 8 or under on the day of the event.
Players must have a basic understanding of the rules and can score up to 7 points.
All matches will be supervised. Players are rewarded through a points system on a weekly basis. At the end of the series, the top 12 Boys and 12 Girls will qualify for the Finals week.