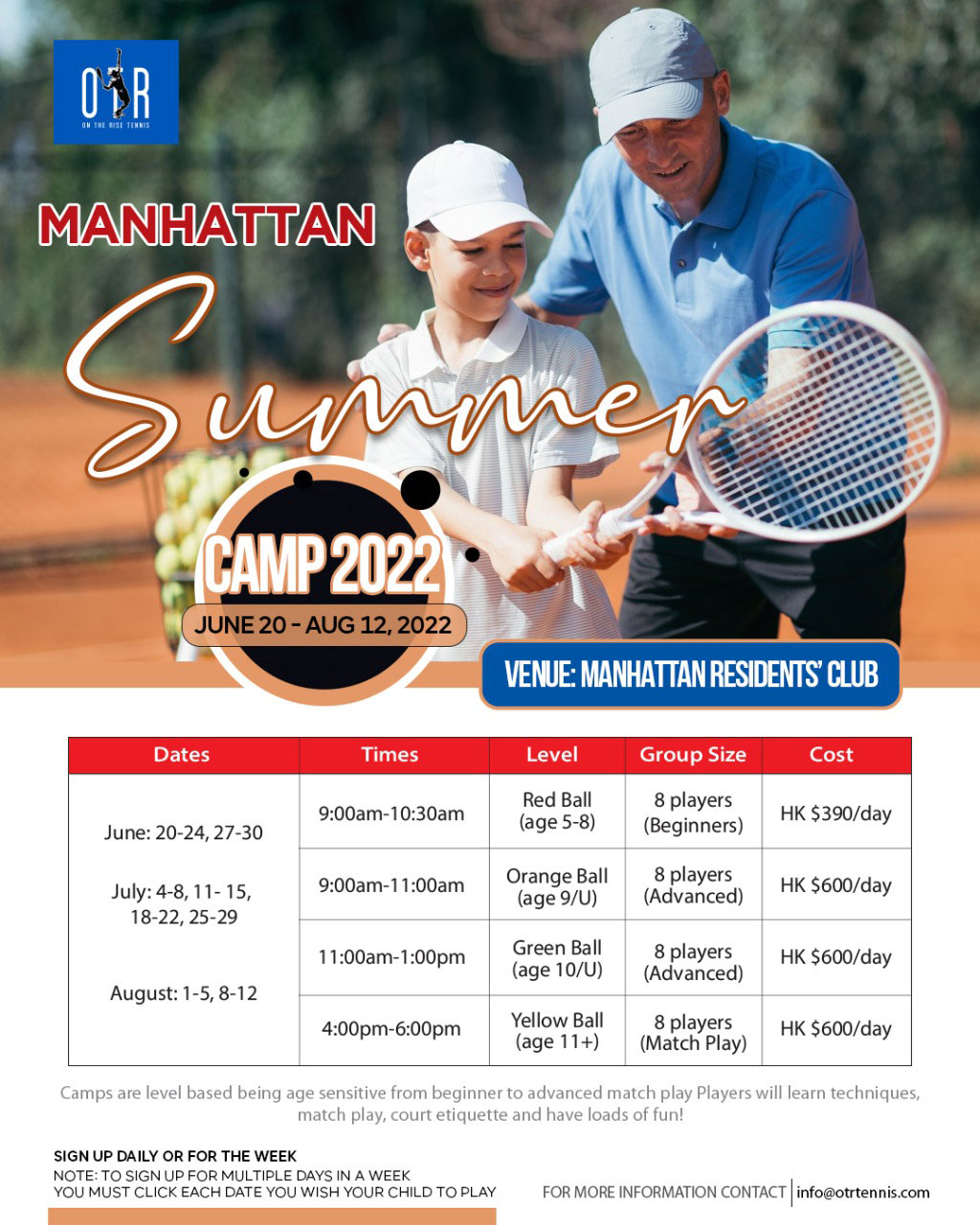 Manhattan Summer Camp – 2022
Sign Up Now for our Summer camp at Manhattan.
Dates (Block 1):
June: 20-24, 27-30
July: 4-8, 11- 15, 18-22, 25-29
August: 1-5, 8-12
Times (block 1):
Red Ball: 9:30am-10:30am (Cost HK$390 per day)
Orange Ball: 9:00am-11:00am (Cost HK$600 per day)
Green Ball: 11am-1pm (Cost HK$600 per day)
Yellow Ball: 4pm-6pm (Cost HK$600 per day)
Venue:
Camps are level based being age sensitive from beginner to advanced match play
Players will learn techniques, match play, court etiquette and have loads of fun!
Sign up daily or for the week
Note: To sign up for multiple days in a week you must click each date you wish your child to play
For more information contact info@otrtennis.com
We look forward to seeing you on court!
---
SIGN UP: