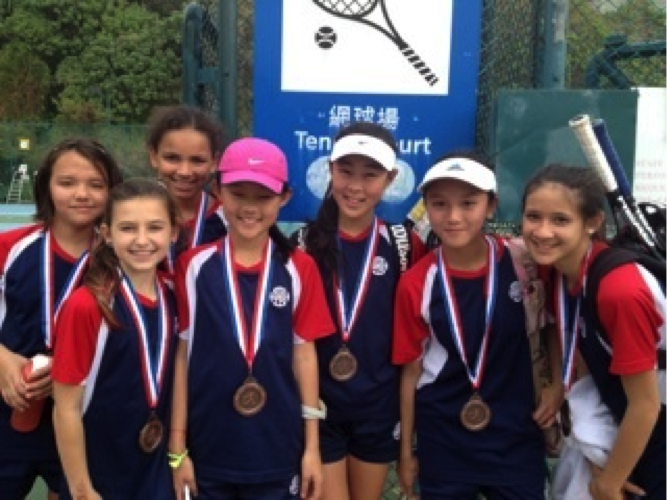 Super job today, girls!!!  Fun!  What a good learning experience, huh?  Really great how you all encouraged each other and tried to give each other tips.
Playing competition is so different than practicing, isn't it?  You all show beautiful technique, footwork not bad, volleys were great once some of you got up the courage to try!  Take aways:  learn patience, develop more variety in your games (change of pace, shot selection, drop shots/lobs), and most of all, get more MATCH PLAY EXPERIENCE!!!  You all have the best looking strokes out there, but the older kids have a little more experience, which as you see, counts for a lot!  In the next email, I am attaching the OTR Jr. Tournament Series.  Everyone should enter!  Will be fun and great chance to play more matches and learn to deal with nerves and pressure.
Thank you to Caity's mom for bringing us the yummy brownies, warm out of the oven!  To Adrian for hand delivering our wonderful Subway sandwiches!  To Jocelyn and Kate's moms for coming out to watch and cheer!  To all the parents for being so supportive!  And to all the players–a real fun bunch with great attitudes and awesome tennis games!