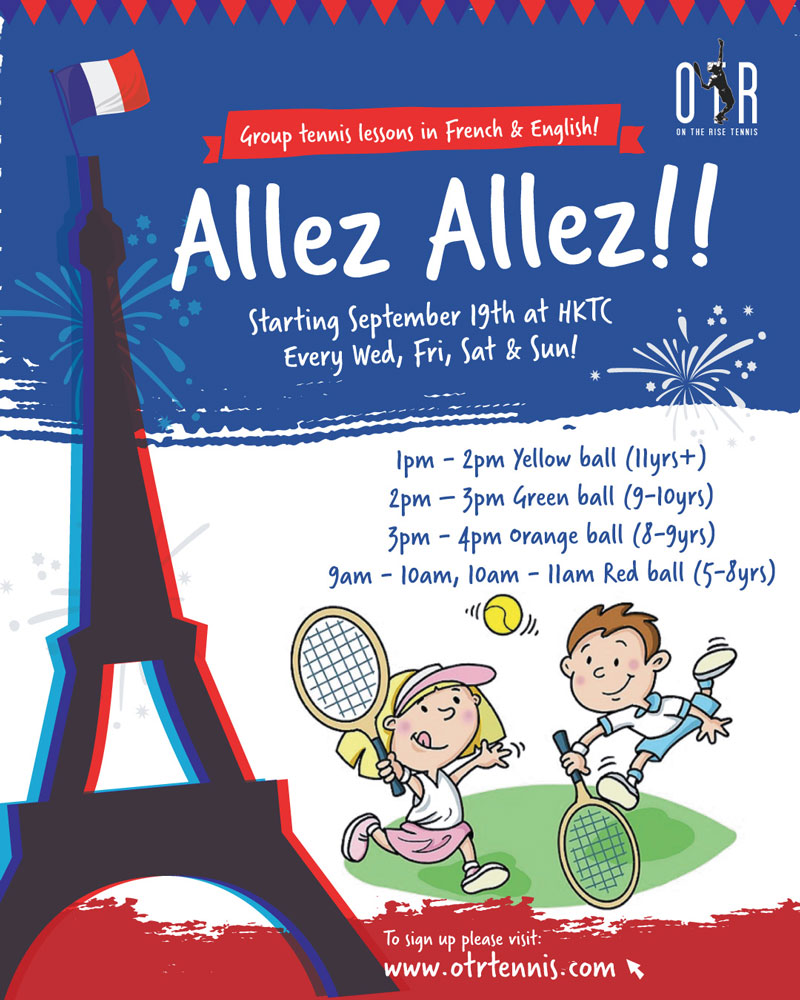 HKTC
Group tennis lessons in French & English
---
Every Wed, Fri, Sat & Sun
1pm – 2pm Yellow ball (11yrs+)
2pm – 3pm Green ball (9-10yrs)
3pm – 4pm Orange ball (8-9yrs)
9am – 10am, 10am – 11am Red ball (5-8yrs)
---
We are excited to announce new weekly classes from September 19th with the inclusion of French/ English instruction in some of our early afternoon classes Wednesdays and Fridays, Saturday and Sundays mornings at HKTC
---
QUICK SIGN UP:
HKTC Bilingual Red Ball 4-6 yo
---
Venue: Hong Kong Tennis Centre, 133 Wong Nai Chung Gap Road 
OTR Tennis is pleased to announce that Coach Christelle will be offering one hour of intensive group lessons, 4:1 ratio with instruction in French and English.
Lessons will follow the OTR progressive pyramid structure with 3 assessments per term to encourage self-motivation for the kids.
For more information please contact christelle.otr@gmail.com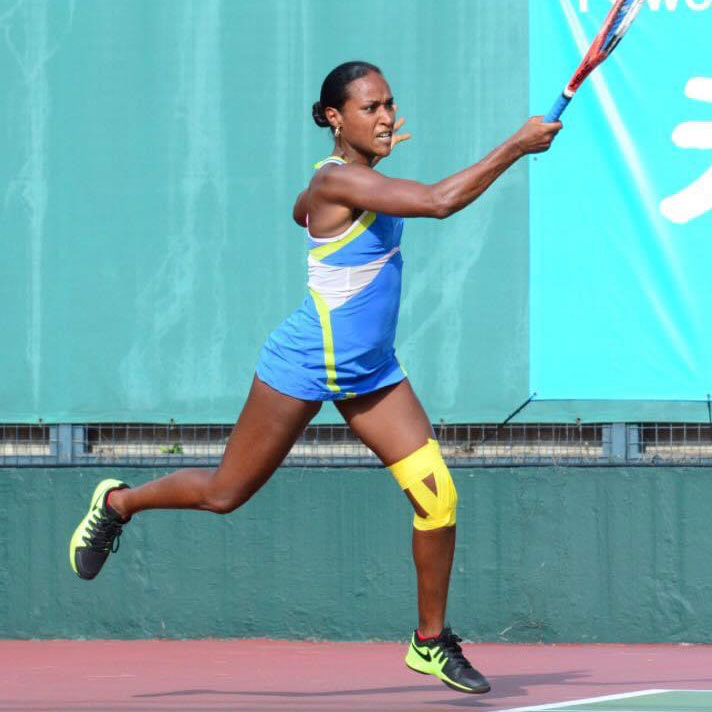 Contact:
For Red, Orange, Green and Yellow students, you may contact Coach Christelle directly or send her a WhatsApp message on +852 64405942 if you have any questions regarding your child's level of play or if you would like to arrange an assessment for your child.