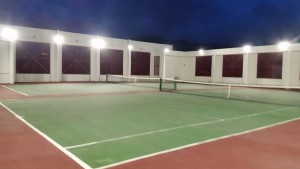 We are pleased to announce that tennis at HKIS just got brighter. 24 lights now surround the 3 high school courts at 1 Tai Tam Road.
Book lessons with Rob weeknights or Ryan and Vijay on weekends from 5-10pm. Vijay is now available for lessons Sundays from 8am. To book a lesson with Vijay please contact Graeme on 62741551.
Look out for our weekend tournaments over the coming months.