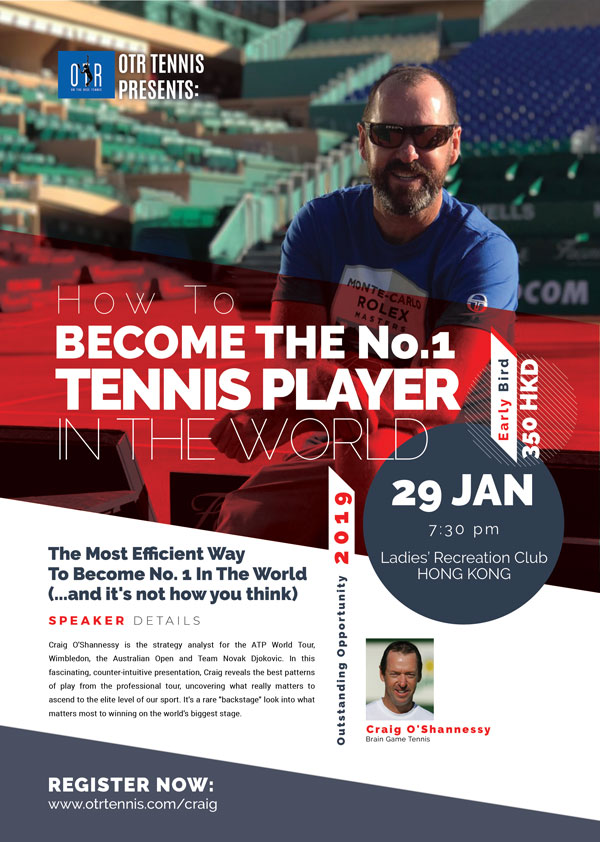 OTR SEMINAR:
The Most Efficient Way To Become The No. 1 In The World
(…and it's not how you think)
Craig O'Shannessy is the strategy analyst for the ATP World Tour, Wimbledon, the Australian Open and Team Novak Djokovic. In this fascinating, counter-intuitive presentation, Craig reveals the best patterns of play from the professional tour, uncovering what really matters to ascend to the elite level of our sport. It's a rare "backstage" look into what matters most to winning on the world's biggest stage.
---
DATE: 29. January, 2019
TIME: 7:30 PM
PRICE: 350 HKD (Early Bird Price – ONLY AVAILABLE BEFORE JAN 10,2019)
Click the Button below to register your attendance.