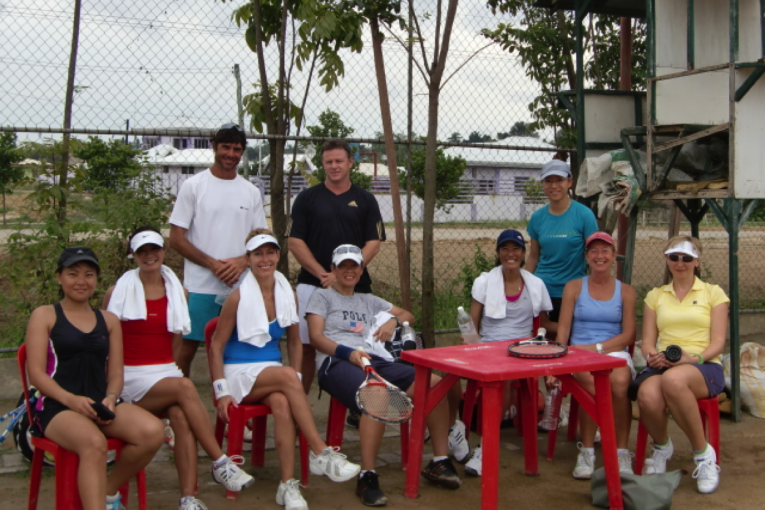 A great weekend with plenty of tennis,food and dancing. Coaches Adrian, Graeme and 9 ladies visited Cebu staying at Plantation Bay Resort.
Training was daily at CITCI with the last day on Centre court at the Plantation Bay Resort.
Apart from some rain on one of the afternoons the ladies slid,drilled and played 7 hours per day on the shale courts.
The local club players were ready for some matchplay as well as some of the CITCI Juniors.
With the introduction of video analysis on this trip we all felt it was an added benefit for technique correction as well as court movement.
Thanks to all the ladies for their support and we look forward to more trips.