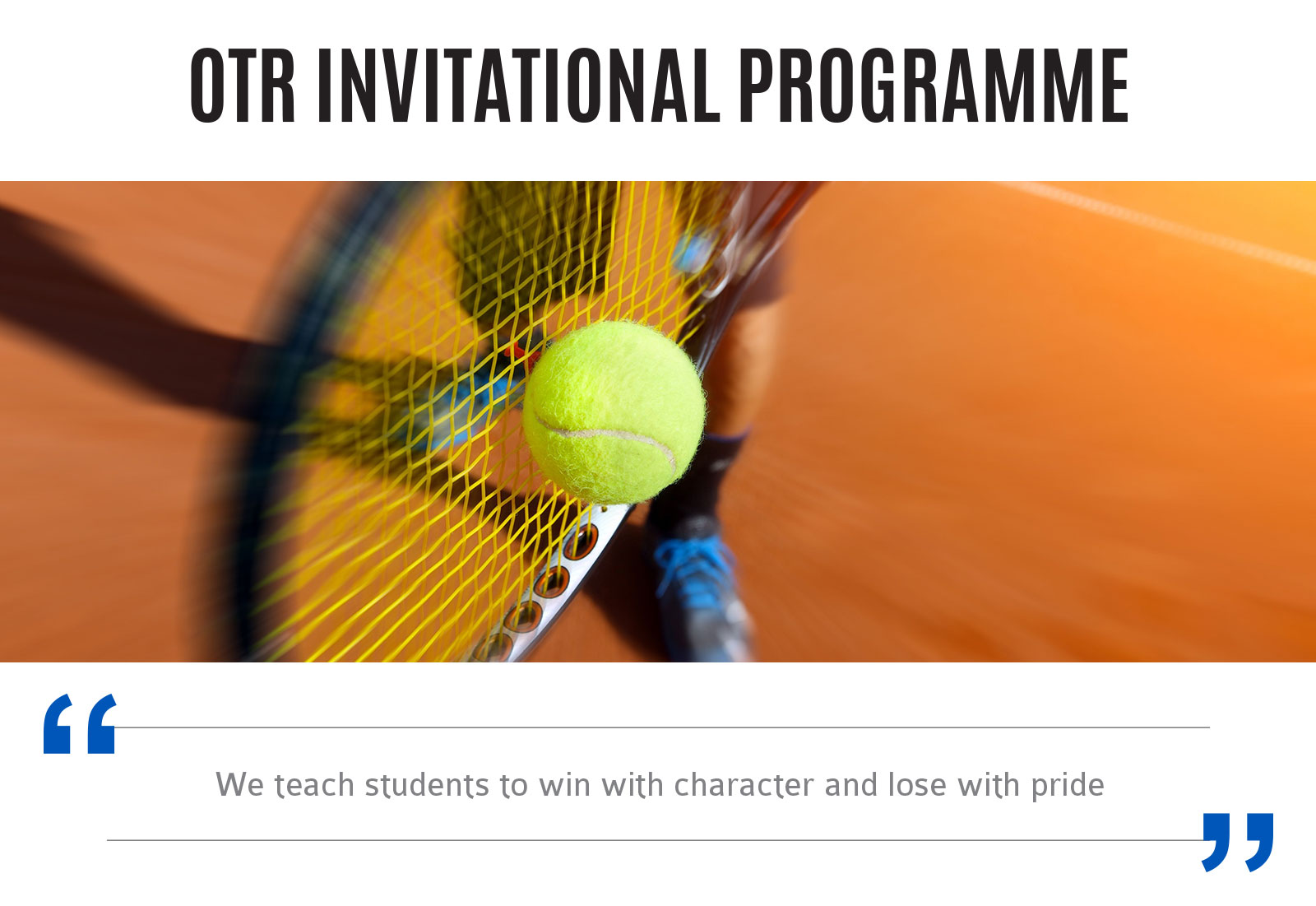 OTR Elite Program Director, Jason Sankey, will select and invite players into one of 3 categories under the Invitational program: A, B and C. These players will also be screened by Ross Belman, Sanjay Kumar, Rob Derix and Strength and Conditioning coach Taivo Stimmer before final selection.
Jason Sankey
Elite Programme Director
Taivo Stimmer
Strength & Conditioning Trainer
Sanjay Kumar
Professional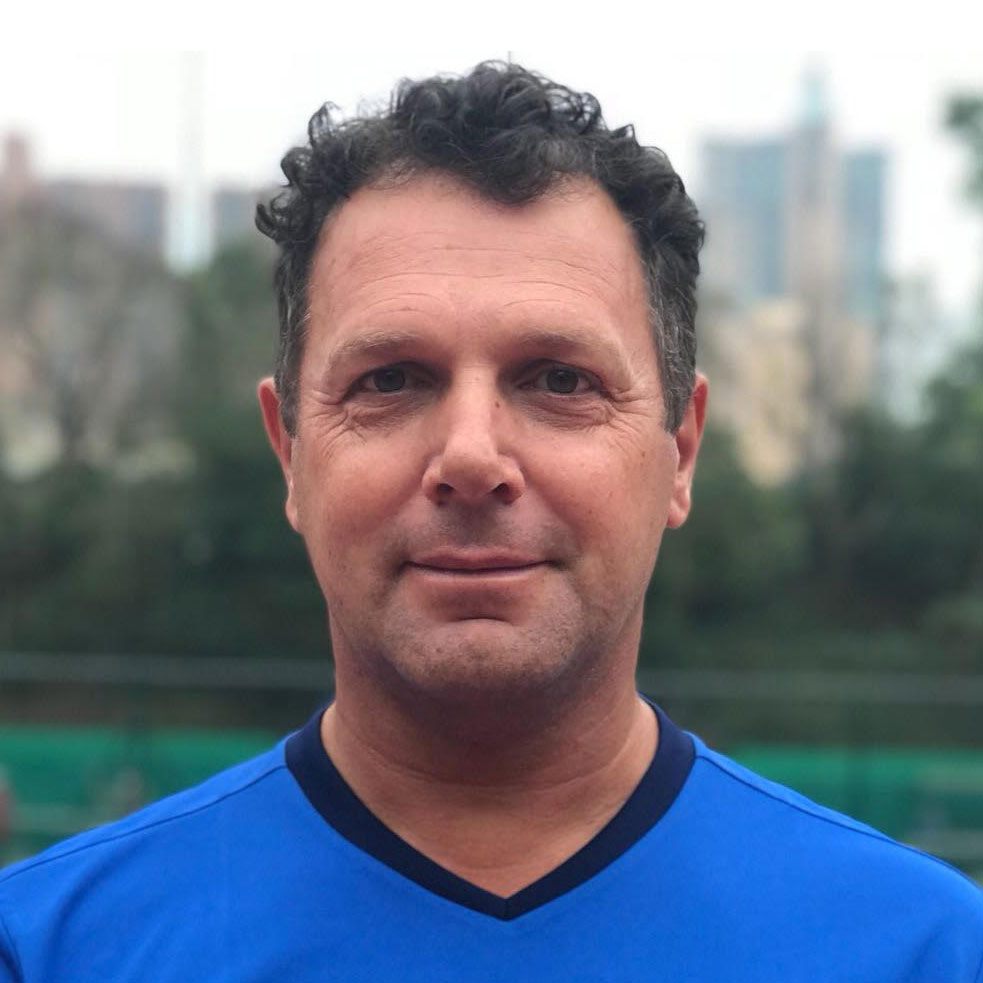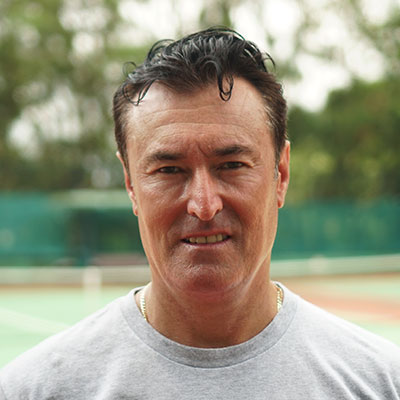 Ross Belman
Head Professional
We believe this system gives players the incentive to move up a group as they improve, until they reach A level where they will be ranked or training alongside the top ranked juniors in Hong Kong.
Days

Location

Times

Level

Mondays 

Aberdeen

4 pm – 6:30 pm

A Players

Bowen Rd

4 pm – 6 pm

B & C Players 

Tuesdays 

Aberdeen

4 pm – 6:30 pm

B Players

Bowen Rd

4 pm – 6 pm

B & C Players

Wednesdays 

Aberdeen

4 pm – 6:30 pm

A Players

Bowen Rd

4 pm – 6 pm

B & C Players

Thursdays 

Aberdeen

4 pm – 6:30 pm

B Players

Bowen Rd

4 pm – 6 pm

B & C Players

Fridays 

Aberdeen

4:30 pm – 7 pm

A Players

Bowen Rd

4 pm – 6 pm

B & C Players

Saturdays 

Aberdeen

10:30 am – 1 pm

A Players

Bowen Rd

4 pm – 6 pm

B & C Players
Kids have the option of training up to 4 times a week and are suggested to train a minimum of twice a week. They are playing all HK tournaments as well as some international ones and are ranked in their respective age groups.
Kids are suggested to train at least twice a week. These kids are playing all local tournaments, junior leagues and have the desire to play ATF and ITF tournaments in the future.
Kids will train under Coach Ross Belman at Bowen Road. Ross can be reached at 
ross@otrtennis.com
 for more details. These kids are playing novice and local tournaments as well as junior league and club events.
We will run Sunday match play sessions every week from 11-1 at Aberdeen, alternating between A and B kids each week.
Our Philosophy
Invitational players have satisfied the Red > Orange > Green > Yellow ball transition and will be invited through our new 
ARC system

 of selection: 

Attitude, Respect and commitment.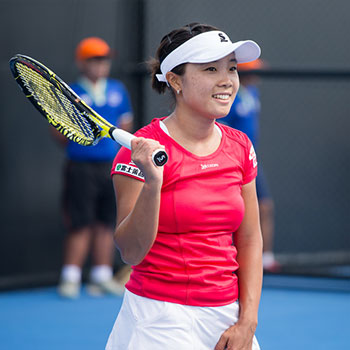 Attitude: There are really only two things we can control as tennis players; Attitude and Effort. We cannot control the outcome of our performances and we instill this concept in our players from the beginning. Attitude is more important than results. We adopt a process rather than result-orientated approach to the game, both on and off the court.
We expect our players to present themselves as serious, professional competitors at all times. Body language, work ethic and effort are key components for determining their attitude towards tennis.
Respect: We believe that respect is earned not given and that our players must respect themselves, their parents, their coaches, their peers, their opponents and of course the game. Whether in training or a match environment, they have a responsibility to represent themselves appropriately in an admirable manner at all times. OTR's slogan is 'Win with character and lose with pride.'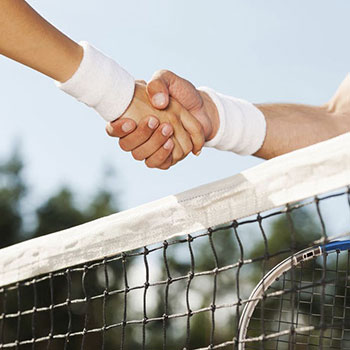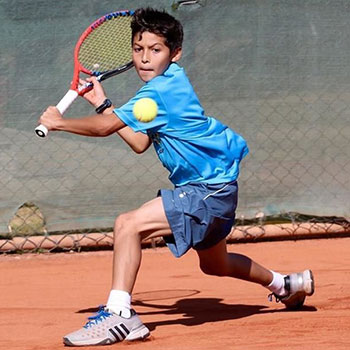 Commitment: We are looking for players that are committed to improving each and every day. This starts with the correct preparation. Having the right equipment before they step on the court. Being on time for every session. Committing to the warm up, the drills, point play, fitness, as well as the mental training sessions and off court diary entries. Committing to our philosophies and understanding that success is a journey not a destination.
ROUGH OUTLINE OF A SESSION:
Dynamic warm-up (15 minutes)
Dead ball drills or rally drills (Technical/tactical/ 

  

mental)
5 game situations (Tactical)
Fun games (15 minutes)
Cool down and stretch (15 minutes)
WHAT PLAYERS NEED TO BRING TO EVERY SESSION:
Water/electrolyte drinks/banana/energy bars
Skipping rope
Proper tennis shoes
Diary or notebook/pen
Towel
Minimum 2 racquets strung
Payment Info
Invitational A players will need to pay/term in advance for the days they wish to attend.
Discounts will be offered for players wishing to play more than once/week with a significant discount for those attending and committing to 4 days/week.
Invitational B players will pay per term at a cost of $610HKD/session
Invitational B C Bowen Road players will pay $500HKD/session
Fitness
The foundation for fitness training also follows the ARC system – we are "training to train" therefore good discipline is a must at all times.
The main goal of the strength and conditioning training is to prepare kids for the next big step: "training to compete". Children need good flexibility, speed, coordination, and the ability to perform the basic movement patterns like crawling and squatting to be able to prepare correctly for competition, and have the ability to train intensively once they reach the age of 15.
Body weight exercises will be used so the kids won't be lifting heavy weights.
Kids will:
Learn how to perform athletic warm up and cool down routines.
Learn how to measure their heart rates and to use this skill in training.
Improve their cardiovascular system.
Increase overall strength, flexibility, and mobility.
Learn how to squat, crawl, throw, jump, run, etc. (correctly)
Learn how to move faster, more efficiently and become more agile.
Kids will be split into 3 small groups each session and each group will spend 30 minutes with Taivo each session. This will also reduce the ratio of players to coaches for on-court tennis work.
A – level players will have more cardio, strength and speed exercises. Children in these groups have their own individual exercise plans and their own progression plans, whereas B and C kids will spend more time playing and improving basic movements like crawling, squatting, etc.
"

REMEMBER: A – level players should have heart rate monitors (watch that measures heart rate) if possible. Mosquito repellent is useful for everybody.
Taivo Stimmer
Strength & Conditioning Trainer
If you would like to come for a trial session, please email Jason@otrtennis.com with some details about your child and he will try and arrange a paid trial session.
CONCLUSION:
Of course we would like to help nurture the next grand slam champion or future number 1 in the world player, but we understand and strive to improve the person before we can hope to create future champions.
If you feel you're ready to take your tennis to the next level and have the attitude, respect and commitment as a player and want to join us, please feel free to email me at jason@otrtennis.com and I will organize a paid trial session, or provide you with more details on our programmes.
Players MUST BE INVITED into this programme.
2017/18 New Term Weekly Schedule