After 5 match days, 2 round robin boxes, we are pleased to present the final standings of the B & C Invitational Teams.
Inv B. 1. Malhar 2. Vikram 3. Kate 4. Grace 5. Adish 6. Shannon 7. Yien =8. Caity =8.Audrey 10. Jonathan 11. Pallav 12. Natalie 13. Jenny
Inv C. 1. Ashwin 2. Arjun 3.Tej 4. Alex .Viraj 6.Daniel 7. Ben 8. Florian 9. Charlie 10.Arnold 11. Oliver 12.JeffreyCongratulations everyone for competing and gaining some very valuable match play.
Look out for our new Invitational program starting August.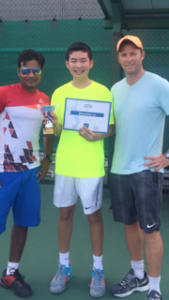 "The Best Effort Award"
A very special award for the player who puts in 100% to every training session, Congratulations Shannon Lo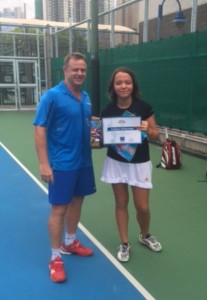 Most Committed Player
This award goes to Caity O'Donnell who over the past term has shown dedication on the practice court as well as the match court and in all physical training sessions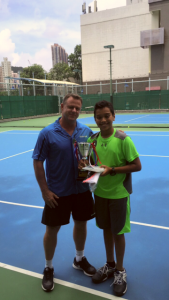 Invitational B Runner Up
Vikram Mubayi
Vikram has made some huge gains this term which was evident with his Runner Up performance.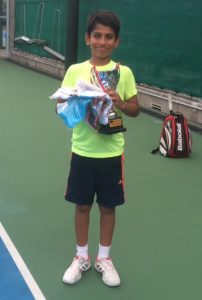 Invitational B Winner
Congratulations Malhar Rajpal He has been working hard competing regularly in junior events. Malhar's understanding and point construction has helped him win some tight encounters. This season has been a positive learning curve for Malhar.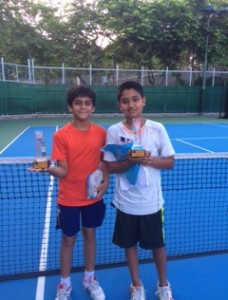 Invitational C Final Match.
Congratulations  Ashwin Gopalan and Arjun Malhotra. Ashwin (R) won a hard fought battle to take the Inv C Winners trophy. Both boys played very entertaining tennis, with Ashwin winning 6/4