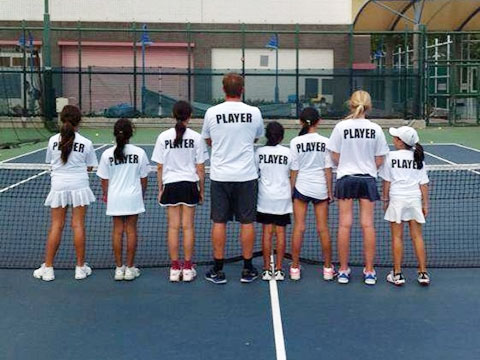 This year, OTR has more than 30 players training under the umbrella of our invitational programmes.
We have split our programme into three separate categories: A, B and C. We believe this system gives players the incentive to move up a group as they improve until they reach A level where they will be ranked or training alongside the top ranked juniors in Hong Kong.
A – kids have the option of training once, twice or three times a week.
B – kids have the option of training once or twice a week.
C – kids only train once a week at present; they are aged from 8-12.
Invitational training is designed to help players improve performances in match play, where they are given feedback during match play and taught specifically how to construct points in a competitive environment. They are encouraged to enroll in tournaments, and are invited into OTR's in-house tournaments held throughout the year at our secured venue at HKIS.
Fitness is a huge component of invitational training, and kids will still come in to fitness sessions when it rains, working on fast-footwork drills, core strengthening, speed and agility as well as flexibility to avoid injuries.
The coaches are involved in the sessions and will participate in point play to improve intensity on court.